Global Oil & Gas EPC Market - Growth, Trends, and Forecast (2019 - 2024)
【作者】: Mordor Intelligence
【完成日期】: 2019-07-24
【关键词】: oil, gas
【学科分类】: 石油钻采装备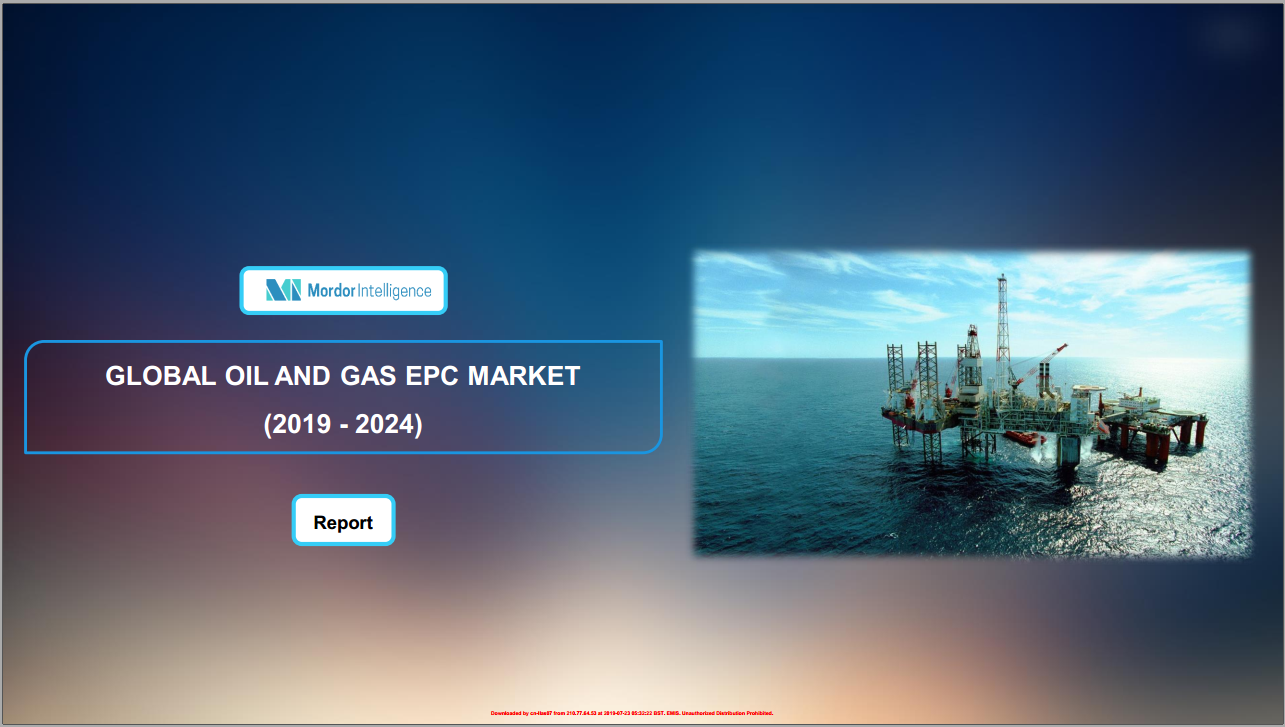 报告目录
报告概述
The world economy is expected to underpin a solid increase in oil demand. Strong economies are anticipated to consume more oil, and the demand is expected to grow at an average of 1.2 mb/d per year during 2018-2023, oil demand reaching 104.7 mb/d, up by 6.9 mb/d from 2018. India and China, together, are expected to contribute around 50% of the global oil demand by 2023.
During the period of downturn, capital budgets were remarkable lower than pre- 2014 level. Many of the integrated oil and gas companies and state-owned firms shifted their focus toward efficiency and adopting best practices.
While offshore development dropped globally, new petrochemical and LNG hubs have emerged, in part, due to cheaper shale gas and major refining projects shifted eastward, to accommodate the growing refined product demand in developing countries.
Among the sectors, the upstream sector accounts for the majority of the revenue for the global oil and gas EPC market. This is mainly because there are relatively large number of projects, and each project is creating demand for EPC services throughout its life-cycle at different stages, such as drilling, production, secondary recovery, and enhanced oil recovery. The number of completed wells witnessed a double-digit growth in 2017, indicating a significant volume of EPC contracts in the coming years.• In terms of new projects, the offshore oil and gas industry is expected to be the key market due to rebound on the back of a number of projects receiving FIDs in the last two years.
Further, the market is driven by the growing demand for natural gas, to reduce emissions, resulting in expansion of natural gas pipeline and LNG facilities, especially in the Asia-Pacific market. The demand for LNG is further driven by the strict emission regulations by IMO (to be effective by 1st January 2020) on the marine sector, as LNG fuelled ships is one of the key solutions to meet the emission regulations.
Europe and North America are expected to witness a number of LNG large and small-scale facilities coming up in the future to provide bunkering services to LNG-based ships.
Asia-Pacific is expected to be the largest market for EPC contracts in the downstream sector in the coming years, mainly due to the growing demand for refined products and petrochemicals. China and India are expected to add large capacity to the regional refining capacity in the coming years.
Other regions, such as Europe and North America, are more focused in the upstream and midstream sector. The downstream sector is expected to be resilient due to increasing fuel efficiency, biofuel consumption, and the shift toward electric vehicle and renewables.